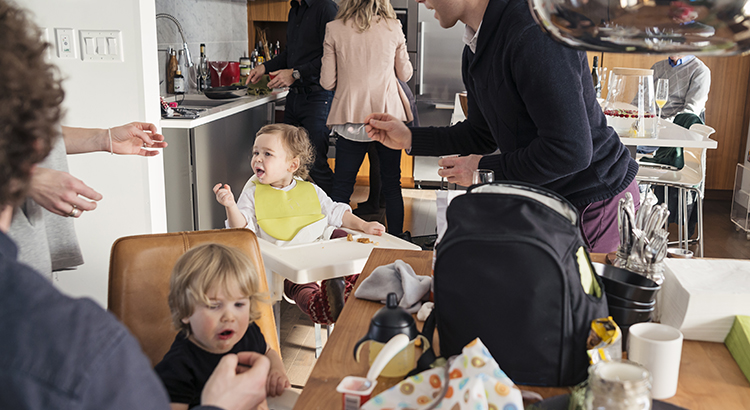 En esta época del año, muchas familias se reúnen para celebrar la temporada. También es el momento en que muchos se dan cuenta de que sus casas no son lo suficientemente grandes para alojar a todos sus huéspedes y seres queridos. ¿Es usted uno de esos propietarios que sueñan con un espacio mas grande?
Usted puede tener suficiente plusvalía en su casa actual para mudarse a una casa mas grande.
Según el informe 'Q3 2019 U.S. Home Equity & Underwater Report' de ATTOM Data Solutions,
"14.4 millones de propiedades residenciales en los Estados Unidos fueron consideradas ricas en plusvalía, lo que significa que el monto estimado combinado en los préstamos garantizados por esas propiedades era del 50 por ciento o menos de su valor estimado en el mercado".  
Esto significa que uno de cada cuatro de los 54 millones de viviendas hipotecadas en los Estados Unidos tiene por lo menos 50 % de plusvalía. Si estos propietarios deciden vender, ellos pueden utilizar su plusvalía para ponerla hacia la compra de su casa nueva. Tal vez usted es uno de ellos.
NAR recientemente publicó su '2019 Profile of Home Buyers and Sellers' que muestra que,
"Este año, los vendedores citaron que vendieron sus casas por un promedio de $60,000 más de lo que las compraron, aumento desde $55,000 el año anterior. Esto representó una ganancia del 31 por ciento en el precio, en comparación con el 29 por ciento del año anterior".
Aquí está el desglose de la plusvalía ganada basado en el número de años que estos vendedores vivieron en sus casas:
En conclusión,
Si usted es uno de los muchos propietarios de casa con grandes sueños de poseer una casa más grande, reunámonos. Trabajar con un asesor de confianza para averiguar cuánta plusvalía tiene, es un gran paso para poner en marcha su plan de mudarse a una casa mas grande.